A Circle: Christopher Rountree, David Gates, Rupert Ackroyd + International Lawns
13.06.14 – 19.07.14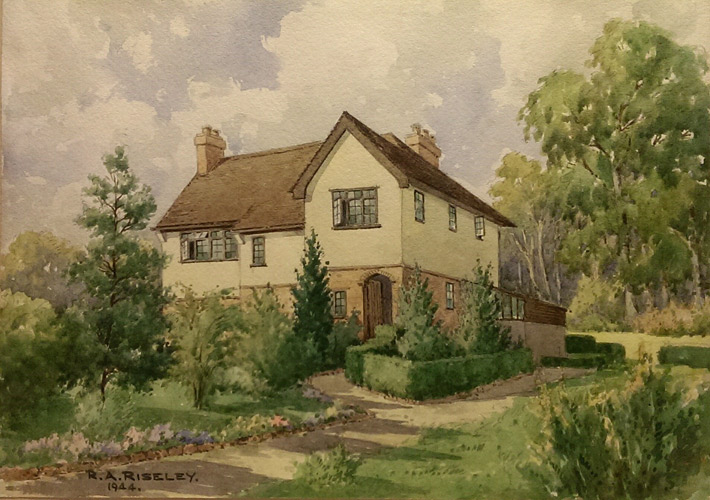 International Lawns present: Field Trip No.2: meet at Elmstead Woods Station at 11 am on Sunday 26 October 2014 (Zone 4).
International Lawns invite you to celebrate the close of British Summer Time with a leisurely tour on foot through areas of contrasting suburban experience in the depths of south east London.
For those who might like to know where they are going: notable locations en route will include the Monument to William Willett (Tireless Promoter of British Summer Time), the family home of Charles Curtis (seen in the commissioned 1944 painting above, by R.A Riseley, son of rejected Royal Academician R.I Riseley) and the Hong Kong Garden Takeaway, among many, many others.
To close the Circle, we will also launch International Lawns new limited edition Field Trip Bag, a walker's friend and practical container for: 'A Circle' publication.
The tour will end at Chelsfield Station (Zone 6) where a London bound train will return us to the stability of the city.
Don't forget to adjust your timepieces!
IL