International Lawns: Field Trip No.15
Saturday 4 November 12–6pm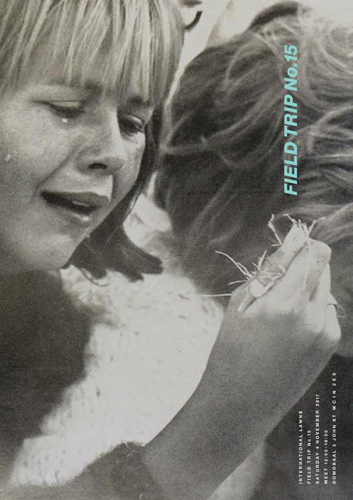 International Lawns present an exhibition installed in the gallery for one day only on Saturday 4 November from 12 to 6pm, with Special Guests: Joe Banks/Disinformation who will present the Colin Banks Archive and David Gates/The Rural College of Art, to which all are welcome.
Disinformation is an art project whose work focusses on communications, electricity and language – exploring the creative potential of electronic messaging and laboratory technologies, investigating the psychology of perception of recorded and transmitted speech, and examining relationships between auditory signs and their visual representations. These interests converge in the fields of commercial telecommunications and corporate branding.
The philosopher Marshall McLuhan characterised 'advertising (as) the folk art of the 20th century', while the design critic Stephen Bayley argues that 'branding should be regarded as the contemporary equivalent of folk art'. The Disinformation project's own (somewhat tongue–in–cheek) branding is inspired by the philosopher's notion of the 'liar paradox', while specific Disinformation artworks engage with brand entities such as the National Grid and London Underground. For Field Trip 15, Disinformation presents a carefully curated selection of branded telecommunications artefacts from the collection of the typographic designer and brand consultant Colin Banks.
The book 'Rorschach Audio – Art & Illusion for Sound' states that 'the earliest form of sound recording technology was not a machine, but was written language'. Similarly, despite the emphasis that this exhibition places on branded telecommunications hardware, the display, alongside that hardware, of meticulously–crafted typographical and ideographic 'tools', helps emphasise the view that the ultimate form of communications technology is not so much these various forms of communications electronics, so much as language itself.