Haris Epaminonda
28.04.06 – 03.06.06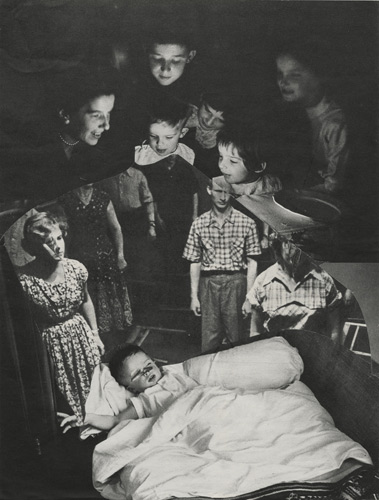 Domo Baal presents Haris Epaminonda's first solo show.
" … Somehow I am attempting to make a picture out of all these fragments in order to indicate some greater whole and yet I think that knowledge might be found in the in–between of the spaces, or in the elsewhere of the reiterative process. Perhaps I am connecting knowing with the texture of thought and sense. Your work assembles itself in ways that indicate passages from one level to another, always in search of the next register, overflowing and then stilling like water wishing to indicate depth. Sometimes the elements feel like traces of memory, at other moments, vestiges or fragments that have lost their place in a chain of encounter. One moment you appear as a teller of strange children's stories, and then equally this might switch to dark gothic tales. There appears little by way of boundary definition but rather a restless pursuit of that which appears to fall outside. Anyway the subject is simply what it does, but the ground of the subject is also paradoxically an abyss, which opens out a gap or space of impossibility within the heart of representation. So we both have to cling to the idea that this has been our space of encounter, or at worst, a painful scattering across the field we call our passage. And then another day.… "
Jonathan Miles, London April 2006
Extract above from 'Gesture between Worlds, The Art of Haris Epaminonda' written for this exhibition, published by domobaal editions (ISBN 0954459091).
Haris Epaminonda graduated from the Royal College of Art in 2003 and lives and works in Nicosia and London. Her Video 'Nemesis 52' has been shown at the Portobello Film Festival (2003), 21st World Wide Video Festival Amsterdam (2004), in The Year of France in China, Bizart, Shanghai, and at Peripheral Visions, Cork Ireland, (2005) as well as in 13+ at domobaal (2005). She first exhibited in 'Paradisiaco' at domobaal with Neal Rock and Rebecca Stevenson in 2004.
Epaminonda has been selected for East International, Norwich 2006 and also has been awarded a residency at the Künstlerhaus Bethanien in Berlin (April 2008). Her work is in the Deutsche Bank Collection, London.